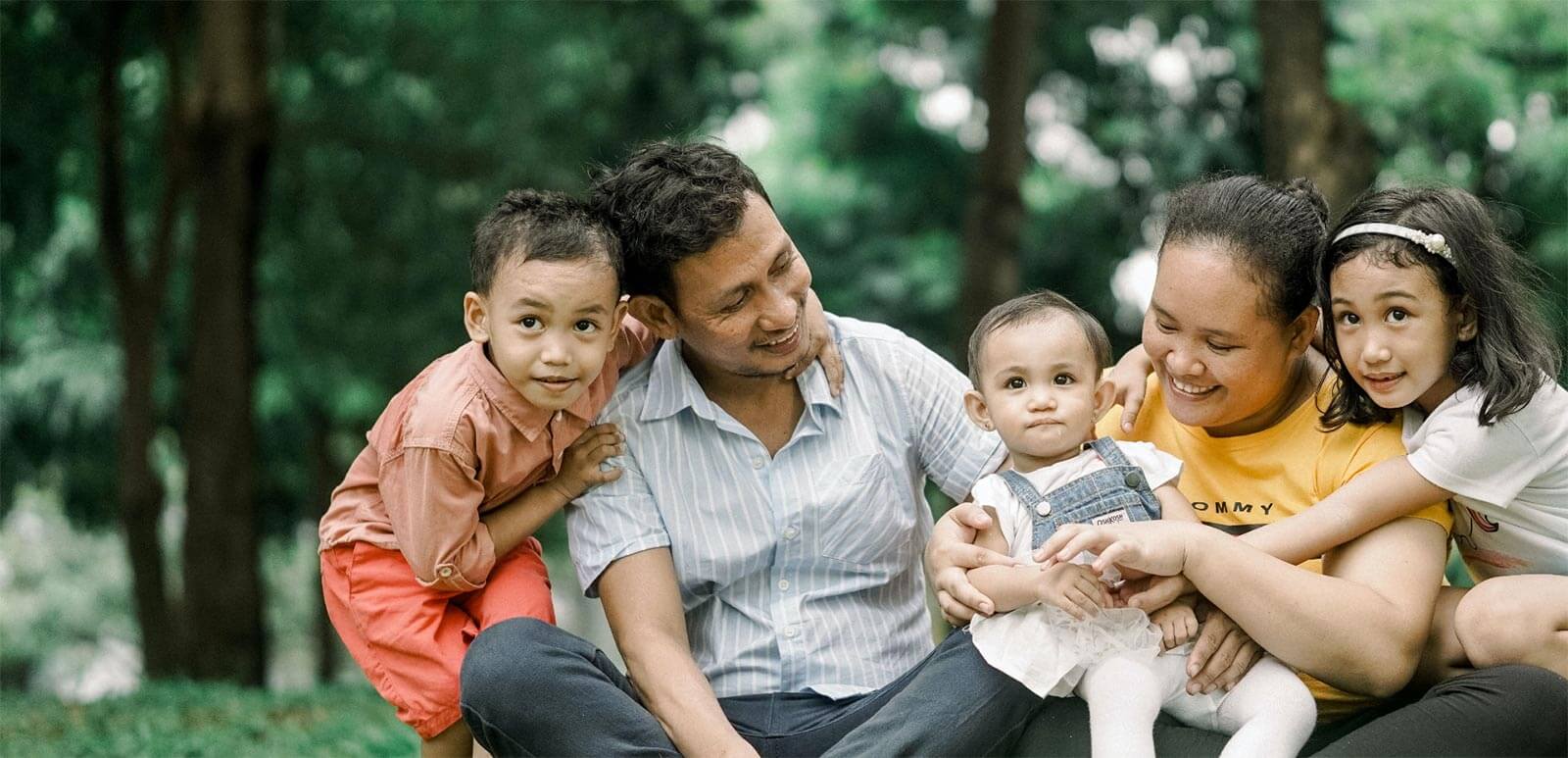 Frequently Asked Questions About Mortgage
Our goal is to foster a self-sufficient, financially literate membership that aims to improve the quality of life among all From getting started SRFSI has you covered. Find answers to some of the most common process questions below.
Common Questions About Getting Started With Owning a Home
How do I know if I am ready to buy a home?
Ask yourself these questions and if you can answer "yes" to these questions, you are probably ready to buy your own home.
Do I have a steady source of income (usually a job)? Have I been employed on a regular basis for the last 2 – 3 years? Is my current income reliable?
Do I have a good record of paying bills?
Do I have few outstanding long-term debts, like car payments?
Do I have money saved for a down payment?
Do I have the ability to pay a mortgage every month, plus additional costs?
How do I know if I am ready to buy a home?
Start by thinking about your situation. Are you ready to buy a home? How much can you afford in a monthly mortgage payment? How much space do you need? Do you have access to land? After you answer these questions, make a "To Do" list and start doing casual research.
How does purchasing a home compare with renting?
The most significant advantage to renting is being generally free on most maintenance responsibilities. But by renting, you lose the chance to build equity, take advantage of tax benefits, and protect yourself against rent increases. Also, you may not be free to decorate without permission and may be at the mercy of the landlord for housing.
Owning a home has many benefits. When you make a mortgage payment, you are building equity, which is an investment. Owning a home can also qualify you for tax breaks that actually lower your monthly out-of-pocket costs. Given the freedom, stability, and security of owning your own home, it is worth it.
How do lenders decide the maximum loan amount I can afford?
The lender considers your debt-to-income ratio, which is a comparison of your gross (pre-tax) income to housing expenses and non-housing expenses. Non-housing expenses include long-term debts like car or student loan payments, alimony, or child support. According to Salt River Financial Services guidelines, the mortgage payment combined with non-housing expenses should total no more than 41% of income. The lender also considers cash available for down payment and closing costs, credit history, etc. when determining your maximum loan amount.
How can I determine my housing needs before I begin the process?
Your home should fit the way you live, with spaces and features that appeal to the whole family. Before you begin considering home ownership, make a list of your priorities – such as location and size. Is your allotment accessible to water, electricity, and other service related needs? Will there be any rights-of-way issues with the allotment? Will the allotment pass the "Homesite Withdrawal" process (see the SRPMIC Realty Department for more information)? What kind of amenities are you looking for? Establish a set of minimum requirements and a "wish list". Minimum requirements are things that a house must have for you to consider it. A "wish list" covers things that you would like to have but are not essential.
Common Questions About Credit & Loans
What is a credit bureaus score and how do lenders use them?
A credit bureau score is a number, based upon your credit history that represents the possibility that you will be unable to repay a loan. Lenders use it to determine your ability to qualify for a mortgage loan. In some cases your actual "score" is not considered, rather your overall credit history is taken into consideration.
How can I improve my credit score?
There are no easy ways to improve your credit score, but you can work to keep it acceptable by maintaining a good credit history. This means paying your bills on time and not overextending yourself by buying more than you can afford.
Are there any costs or fees associated with the loan origination process?
Yes. There are fees such as an origination, appraisal, document preparation, credit report, processing, homeowner's insurance and down payment. You will be given a Good Faith Estimate and Disclosure statements that will elaborate on these fees.
What responsibilities do I have during the lending process?
To ensure you will not fall victim to loan fraud, be sure to follow all these steps as you apply for a loan:
Be sure to read and understand everything before you sign.
Refuse to sign any blank documents.
Do not buy property for someone else.
Do not overstate your income.
Do not overstate how long you have been employed.
Do not overstate your assets.
Accurately report your debts.
Do not change your income tax returns for any reason.
Tell the whole truth about gift funds.
Do not list fake co-borrowers on your loan application.
Be truthful about your credit problems, past and present.
Be honest about your intention to occupy the house.
Do not provide false supporting documents.
Common Questions About Financing A Home
A mortgage is a loan obtained to purchase real estate. The "mortgage" itself is a lien (a legal claim) on the home or property that secures the promise to pay the debt. All mortgages have two features in common: principal and interest. Principal is the amount you borrow to purchase the home. Interest in the percentage you pay the lender for lending you the funds.
Can I pay my loans off ahead of schedule?
Yes! By sending in extra money each month or making an extra payment at the end of the year, you can accelerate the process of paying off the loan. When you send extra money, indicate that the excess payment is to be applied to the principal.
How large of a down payment do I need?
There are mortgage options now available that only require a down payment of 2.00% of the purchase price. But the larger the down payment, the less you have to borrow and the more equity you will have. When considering the size of your down payment, remember that you will also need money for closing costs, moving expenses, repairs, and decorating.
What factors effect mortgage payments?
The amount of the down payment, the size of the mortgage loan, the interest rate, the length of the repayment term, and payment schedule will all affect the size of your mortgage payment.
Common Questions About Financing A Home
Once construction of your home is completed, you will be required to meet with a SRFSI Loan Administrator to assist in the closing of your loan. At this time, you will be required to pay your down payment and closing costs, both of which you will be notified of well in advance of your closing date. In addition, all mortgage documents will require your signature.
Homeowner's Insurance
A paid homeowner's insurance policy (or a paid receipt for one) is required at closing. Arrangements will have to be made prior to that day. Plus, involving the insurance agent early in the home buying process can save you money. Insurance agents are a great resource for information on home safety and can give tips on how to keep insurance premiums low.

Be sure to shop around among several insurance companies. Consider the cost of insurance when you initially start the home ownership process. Newer homes and homes constructed with materials like brick tend to have lower premiums. Avoid areas prone to natural disasters, like flooding.
What do I get at closing?

Copy of all documents you sign at closing
Keys to your new home
Receipt for fees paid

What should I look for during the final walk-through?
The walk-through will likely be the first opportunity to examine the house without furniture, giving you a clear view of everything. Check the walls and ceilings carefully, as well as any work the contractor agreed to do in response to the inspection. Any problems discovered previously that you find uncorrected should be brought up prior to closing. It is the contractor's responsibility to fix them.

Generally, the SRPMIC Engineering and Construction Services Department and their experienced staff facilitate the inspection. Upon acceptable completion of the inspection, they will issue a Certificate of Occupancy, which is necessary for you to occupy your new home. The certificate will not be issued if there are any unresolved repairs or defaults.
Are other types of inspections required?
If your home inspector discovers a serious problem, another more specific inspection may be recommended.
What are Pre-Paid Expenses and Closing Costs?
There may be closing costs customary or unique to a certain locality, but closing costs are usually made up of the following:

Escrow Fees
Interest (paid from date of closing through the ends of the month
Loan Origination Fee (cover lender's administrative costs)
Recording Fees
First premium of homeowner's insurance
Testimonials
After graduating college and landing a job that has turned into a career, I set a goal for myself to build a forever home to raise my family. My Journey began to improve my credit score; I began working with Gracie Briones, Financial Education Training Coordinator with SRFSI. Gracie pulled my not so terrific credit history and right away had a plan of attack to improve my credit for a home loan. After two years of paying off bad debt, I was confident to meet with Michael Campos, SRFSI Loan Administrator. Mr. Campos ran the numbers and came back with a loan amount and down payment. After setting up the IDA saving account, I made it a personal goal to make and exceed the monthly saving goal amount. After a year of sacrifice from saving extra income, I reached my IDA Saving Goal and was approved! SRFSI staff gave me the tools, knowledge, and encouragement to make my home a reality. Thank you SRFSI!